AB 659 Cancer Prevention Act, as amended. (Aguiar-Curry) This bill would make it the public policy of the state that pupils are advised  to adhere to current immunization guidelines, as recommended by the Advisory Committee on Immunization Practices of the federal Centers for Disease Control and Prevention, the American Academy of Pediatrics, and the American Academy of Family Physicians, regarding full human papillomavirus (HPV) immunization before admission or advancement to the eighth grade level of any private or public elementary or secondary school. It would also make it the public policy of the state that students who are 26 years of age or younger are advised to adhere to current immunizations guidelines regarding human papillomavirus (HPV) before first-time enrollment at all California state public universities and colleges. The bill also expands insurance coverage for cervical cancer screening.
CURRENT STATUS: AMENDED ON 9/8/23 to change "recommended" language to "advised." Can be heard on the Senate floor any day. If the Senate votes to pass the bill, it will go back to the Assembly for concurrence on amendments before going to the Governor's desk.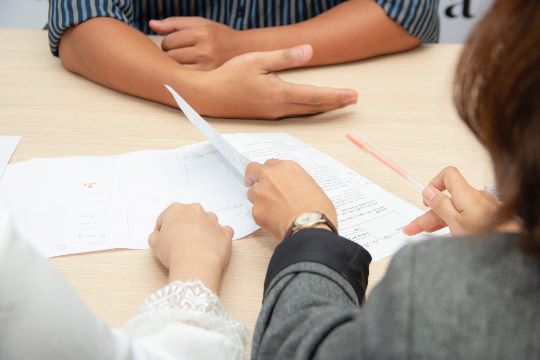 9/11/23 Take action now! 
AB 659 senate & Assembly Floor Votes This week!
AB 659 has once again been amended, changing the language from recommending to advising and still retains pupil notification. In addition, language to be included in the notification going to students and parents must include the following: 
A statement, as determined by the department, summarizing the recommended ages for the HPV vaccine and scientific rationale for vaccination at those ages, based on guidance issued by ACIP of the CDC, the American Academy of Pediatrics, and the American Academy of Family Physicians. 
This statement: 

"HPV vaccination can prevent over 90 percent of cancers caused by HPV. HPV vaccines are very safe, and scientific research shows that the benefits of HPV vaccination far outweigh the potential risks."

 
CHCA is focused on these two issues related to the bill:
1) Pupil notification - AB 659 would create a policy that requires pupils receive a notification recommending they receive the HPV vaccine. 
2) The word "advising"  or "advised" is misleading and confusing and could be interpreted as a requirement for school attendance.
Please take the following action:
Contact your state senator and assemblymember and ask them to vote no on AB 659 unless amended to eliminate pupil notification and to change "advising" and "advised" to "recommending" or "recommended."