SB 625 Newborn screening: genetic diseases: blood samples collected. (Nguyen) This bill would require the department of health to provide information about the newborn testing program, and to obtain written consent from the parent or guardian acknowledging receiving information regarding the storage, retention, and use of the newborn child's blood sample for medical research. The bill would prohibit any residual newborn screening specimen from being released to any person or entity for law enforcement purposes. The bill would authorize a parent or guardian of a minor child to consent to the storage of the residual blood sample and the use of the sample for research purposes prior to or at the time the sample is taken.

CURRENT STATUS: Referred to Senate Health Committee and Senate Judiciary Committee. Hearing date has not been set.
Why SB 625 is Important: 
Each year in California, hundreds of thousands of newborn screenings are performed to detect genetic conditions. The blood specimen and information obtained during the testing process become the property of the state. California indefinitely stores the residual blood samples and makes them available to third party researchers without the consent of parents.

These blood samples contain a wealth of personal information on our children, from eye and hair color to predisposition to diseases. This genomic data is highly distinguishable and cannot be truly de-identified. Many people are concerned about law enforcement using residual newborn blood samples in their search for suspects through Investigative Genetic Genealogy.

TaKe Action 1:
Submit Your Support Letter to Policy Committees
Make sure that your support for this bill is heard and put on record by submitting your comments to the California Legislature Position Letter Portal.     (Watch Video Tutorial)
How to Submit Support/Opposition Letters:

Complete a one-time registration to obtain a username and password.
Log in to submit your position letter/comment.
Select measure type (

SB

), measure number (

625

), and Session Type (

Regular

).
Click on the "Search" button.
Select the appropriate Committee (

Health and Judiciary

).
Select Your Stance (

Support

).
Input note message in the note box.
Complete the Captcha and select the "Submit" button.
Comments will be shared with the appropriate policy committee members hearing the bill.

Sample Comment:
"I support SB 625 which would require consent for the storage of a newborn's residual blood sample and the use of the sample for research purposes. This bill would enable parents to protect their children's highly sensitive genetic information and safeguard the international principle of informed consent."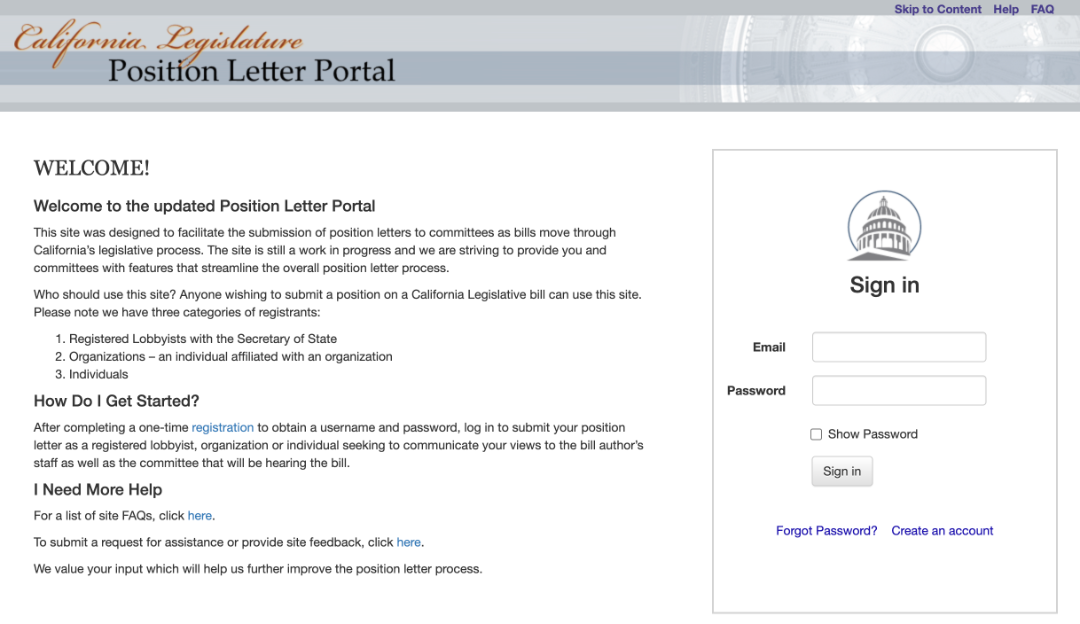 Talking Points And Sample support letter for SB 625