Our CHCA Holiday Virtual Auction has Ended
Thank you to all the generous auction item donors and to participating bidders. 
BioMat® Mini (Retail Price $780.00)
The BioMat® Mini's unique compact and extremely portable design with technology, based on Nobel prize-winning research, allows users to gain the benefits of the BioMat® in a variety of ways: at home lying down or sitting in a chair, for pet care, travel, spas, office chairs as well as medical and dental chairs. The Amethyst Mini has a surface covered in alternating channels of amethyst and tourmaline crystals. Much like the BioMat Professional the Biomat® Mini delivers deep-penetrating infrared rays and an influx of negative ions, which stimulate the body to temporarily relieve minor muscle pain, minor joint pain and stiffness, joint pain associated with arthritis, muscle spasms, minor sprains, minor strains, minor muscular back pain; and increase local circulation where applied; and relax muscles. The BioMat® Mini should not be used during pregnancy, or for infants or young children. BioMat® Mini comes complete with controller, carrying case and cotton quilted cover. Some medical conditions may restrict or limit use of the BioMat® Mini - for more information, click here:
https://deeprelax.biomat.com/faq/safety-precautions
Starting Bid: $604

Bidding Has Ended. Thank you.
Donated by https://deeprelax.biomat.com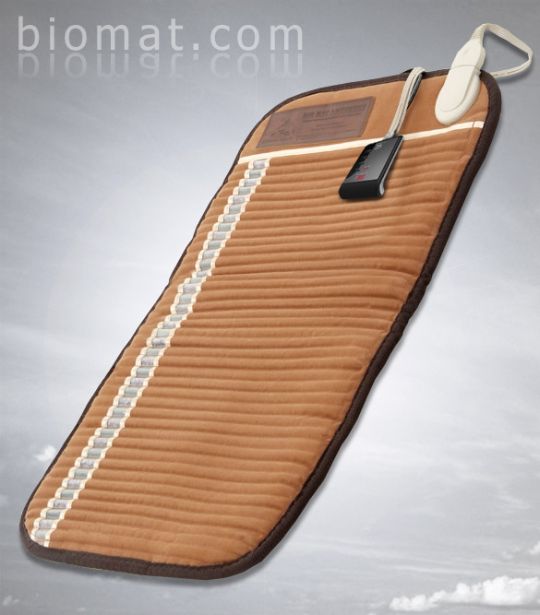 Brain Health Breakthroughs Video Series VIP Collection (Retail Price $374)
The Brain Health Breakthroughs VIP Collection is a ground-breaking series of interviews with leading brain health experts – and much, much more! In addition to having access to the latest video interviews, the winning bidder will receive new bonus audio interviews, transcripts, the newly-updated 10th Anniversary edition book Awakening from Alzheimer's, and an amazing collection of additional benefits (books, reports, USB thumb drive of interviews and audio).
Starting Bid: $194
Bidding Has Ended. Thank you.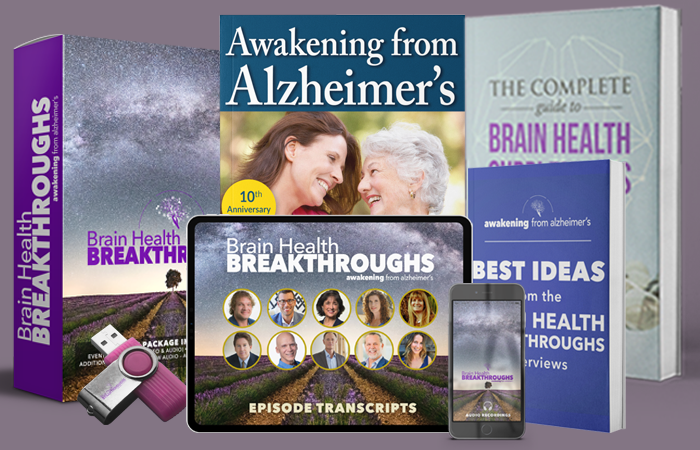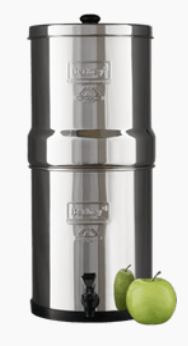 Travel Berkey Water Filter (Retail Price $344.00)
The versatile Travel Berkey can provide as little as 1.5 gallons a day or up to 2.75 gallons an hour depending on how frequently it's filled. This versatility makes the Travel a great solution for everyday water consumption or for emergencies. This item does not come with a warrantee.

Starting Bid: $204.00
Bidding Has Ended. Thank you.
Donated by Karen Harris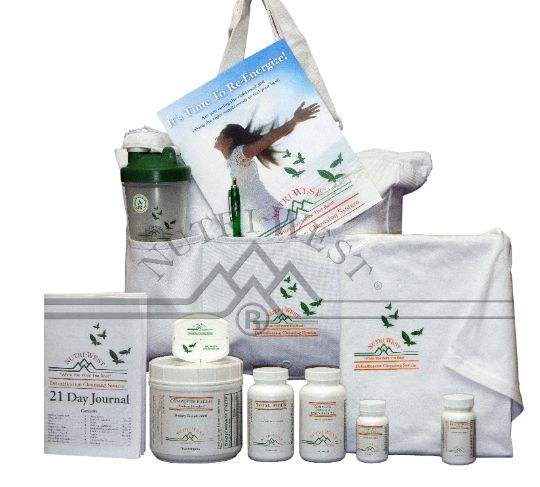 Nutri-West 21 Day Detox System (Retail Price $231)
The Nutri-West Detoxification Cleansing System is 21 days long and will set you on a lifelong, healthy course of eating the right foods, moderately and sensibly, while supporting the body with essential nutrition. Post detox, you will feel revitalized, re-energized and empowered to maintain optimal results. You should be able to easily transition to a healthier eating plan for life when you stay within the guidelines as presented in the Nutri-West Detoxification Cleansing System booklet.
Starting Bid: $131
Bidding Has Ended. Thank you.

Donated by Nutri-West Southern California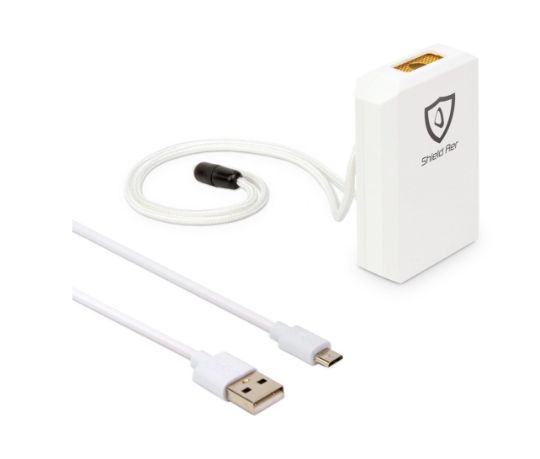 Personal Size Air Filter (Retail Price $149)
From Triad Aer Website: "Triad Aer brings to you Shield Aer. This amazing new product is our latest technology in personal protection. Wear it like a necklace or clip it onto a shirt or apron. Particles will bounce off of you creating a shield protecting your breathing space for up to 4 feet! Rechargeable. You can also interchange the necklace with one of your own to create your own style."

Starting Bid: $89
Bidding Has Ended. Thank you.
Donated by The HealthShare Lady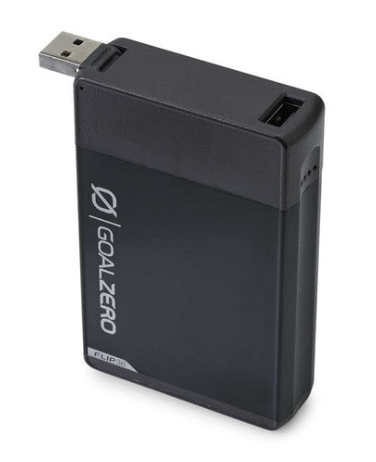 Goal Zero 36 - Device charger (Retail Price $39.95)
The Flip 36 is a great portable charger for all your smaller USB powered devices.

Easily plugs into your USB port to charge. Bring it with you if you'll be out all day, simply plug your cable into your phone and phone will start charging immediately.
Lifecycle - hundreds of cycles.
Smartphone - 3 Recharges
POV Camera - 5 Recharges
Headlamp - 5-10 Recharges
Tablet - 1 Recharge

Starting Bid: $25

Bidding Has Ended. Thank you.

Donated by Karen Harris

Health Freedom Book and CHCA T-Shirt (Retail Value $35)
"Health Freedom" is a must-have book for every advocate and activist that cares about bodily autonomy and the fundamental right to make one's own health care decisions. The author, Diane Miller JD, is a trusted leader and attorney in the national health freedom movement. This book shares the riveting story of her success in both the courtroom and in the Minnesota legislature. It is an inspiration and a guide to those traveling the path to restore and preserve rights.
The author takes a deep dive into the relationship between health and law, including the ways health freedom is in jeopardy. The stories will inspire you to contemplate: What is health freedom? How do we heal a world dominated by conventional science, medicine, and products? What must we consider to keep ourselves healthy? Against the backdrop of COVID-19, the world is searching for answers about health and even survival. People want clarity on freedom, liberty, and the role of government in our lives. This book will be a foundational and inspiring read for health seekers and freedom lovers and it could not come at a more critical time.
T-Shirt is gender neutral size medium.
Starting Bid: $25
Bidding Has Ended. Thank you.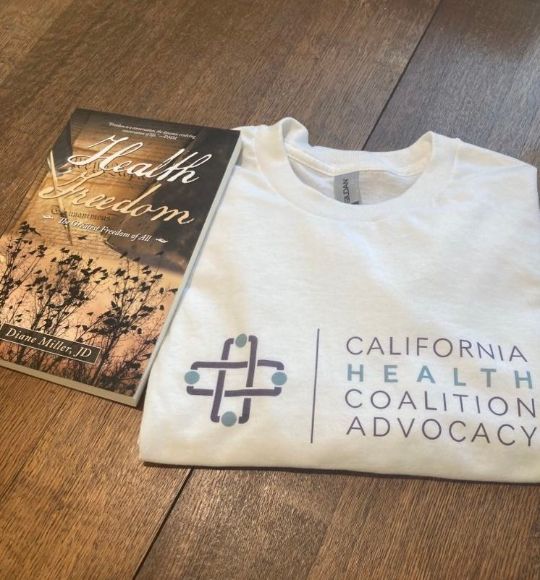 Live Right For Your Remedy Type: How To Optimize Your Health With Diet And Lifestyle Tips For Your Type Paperback (Retail Price $29.99)
Author, Gabrielle Traub M.Tech (Hom), CCH, is a board-certified classical homeopath and an international best-selling author.
The information gathered in this book is a culmination of what the author has learned from studying the writings of many great homeopaths, responding to the enquiring minds of hundreds of students, and treating thousands of patients in over 20 years of clinical practice. What she has observed is that simple lifestyle modifications can benefit each homeopathic constitutional type, improving their healing and quality of life.
This book can help deepen your understanding of constitutional homeopathic treatment and provide you with ways to take charge of your health. At the time of writing, this book is unique. There is very little written on this subject and certainly nothing else available in a patient-friendly format.

Starting Bid: $19.99
Bidding Has Ended. Thank you.

Donated by Gabrielle Traub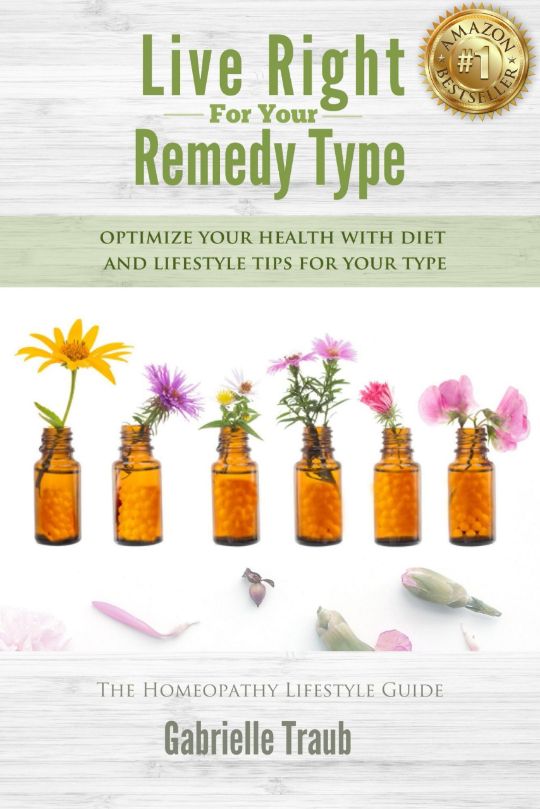 I Tested Positive for Freedom T-Shirt (Retail Price $20)
I Tested Positive for Freedom Small T-Shirt (Unisex)

Starting Bid: $14.00
Bidding Has Ended. Thank you.

Donated by The HealthShare Lady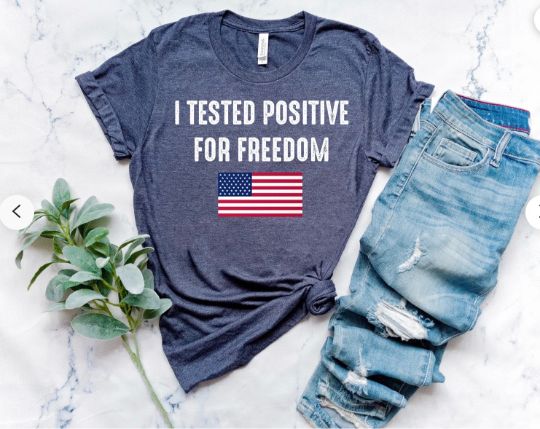 How Can I Make a Donation?

If you would like to donate an item for a future auction, please send an email to us  at Advocacy@CaliforniaHealthCoalition.org. Examples of what we would love to have donated: EMF Blocker, Better Sleep Program or Product, Juicer or Food Related Product, Health Related Video Series and/or Books, Oral Health Program Gift Set, Lymphatic Drainage Gift Set, Nutritional Programs (Detoxification or Purification), Hair or Skin Care Gift Sets.  If you are unable to donate an item, but wish to make a financial donation to support our advocacy work, please click on the donate button below or donate through Zelle using our email address, Advocacy@CaliforniaHealthCoalition.org. Thank you!
Disclaimer Statement: Any reference to any person, organization, or product do not constitute an endorsement by CHCA. Donations of items or dollar amounts are not tax-deductible.
CHCA is a 501(c)(4) and donations are not tax deductible.